Regular price
Sale price
$9.75 USD
Unit price
per
Sale
Sold out
INTERESTED IN LOCAL PICKUP? Leave a note at checkout with your cell phone number. We can send you a text for pickup. Pickup is in Buffalo NY. Price is for one sheet. 12"x 11.8" thermally printed square of vinyl. This is printed Oracal 651 permanent vinyl. Use it for decals. The HTV option is for cotton, poly, or blended materials. Each order of htv will come with one sheet of transfer tape (regardless of quantity. Message us with any questions) Please note, the htv is printed, so the printed side is up. You will cut like a sticker, then weed out your design. Then mask to transfer to your garment. Instructions will be included A heat press is recommended for installation. This applies at a lower temperature. An iron will be too inconsistent with temperature, and will not generate enough pressure for application. 651 sticker vinyl has grid lines on the back, the HTV is white on the back side. If the HTV is sold out, follow us on Instagram @queencitycrafts and we will post as soon as it becomes available. Designed, printed and shipped from Buffalo NY. Roll printing may be available upon request, at the cost of the vinyl by the linear foot. The pattern will continuously repeat. Please contact us first. Royal blue & gold print to match my favorite Buffalo hockey team.
View full details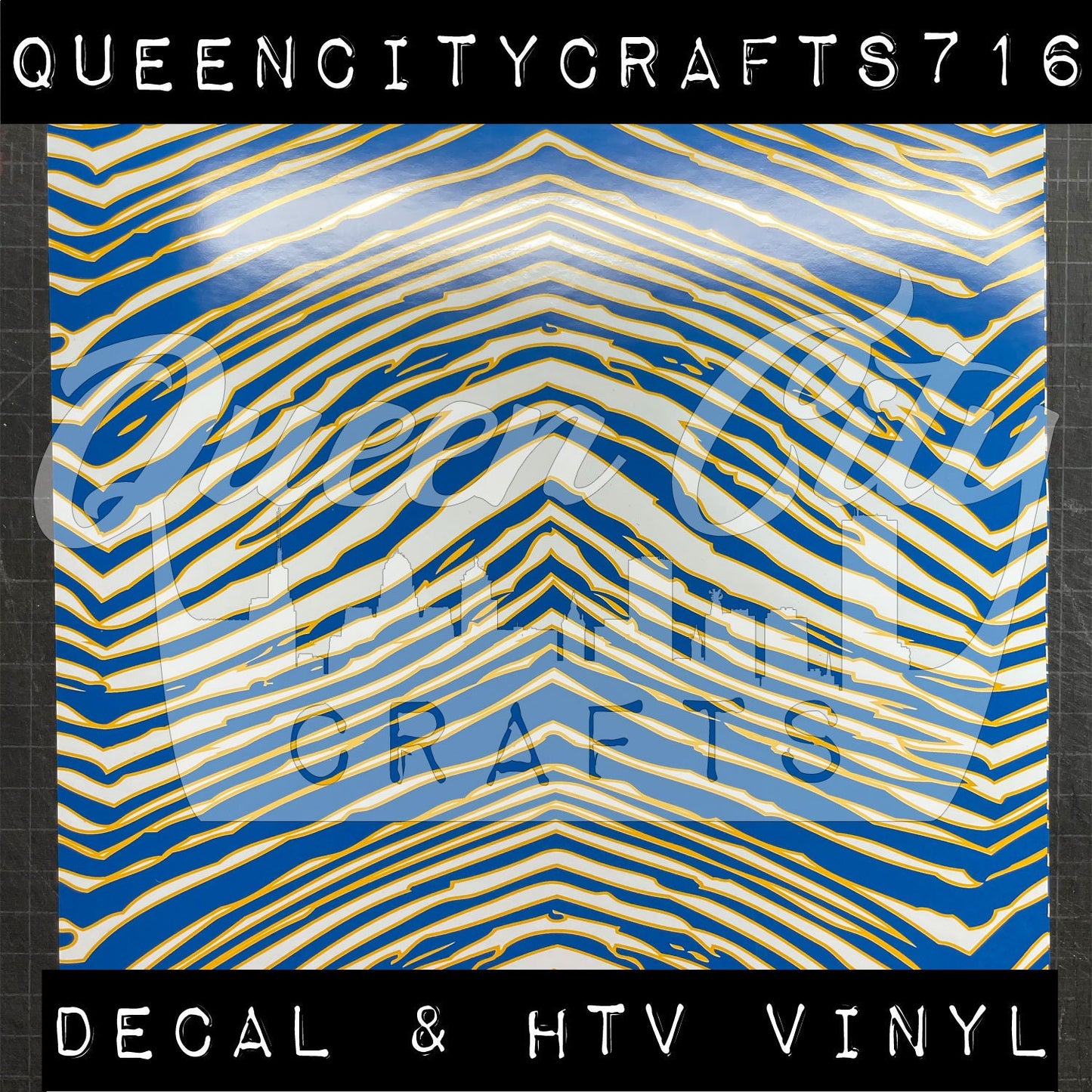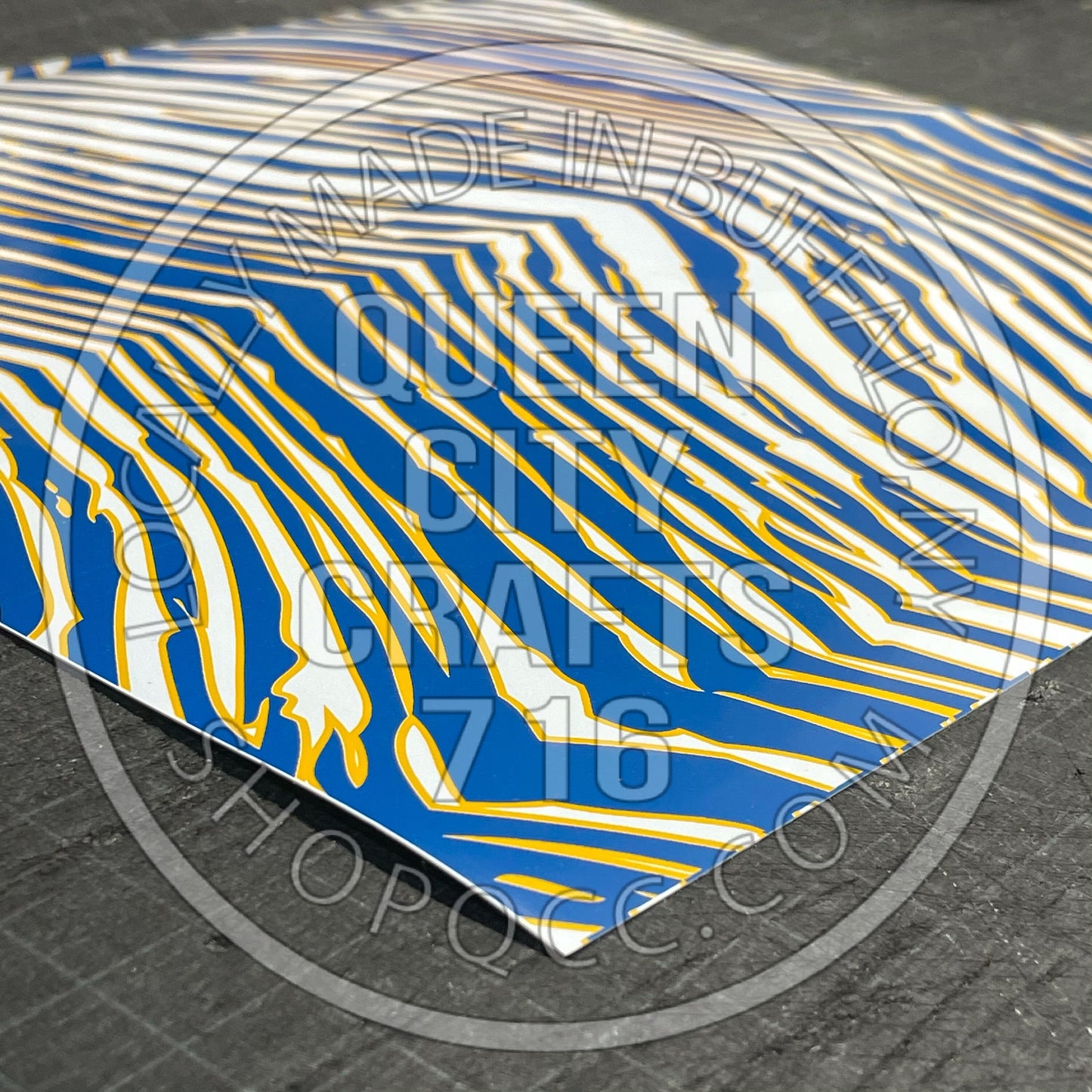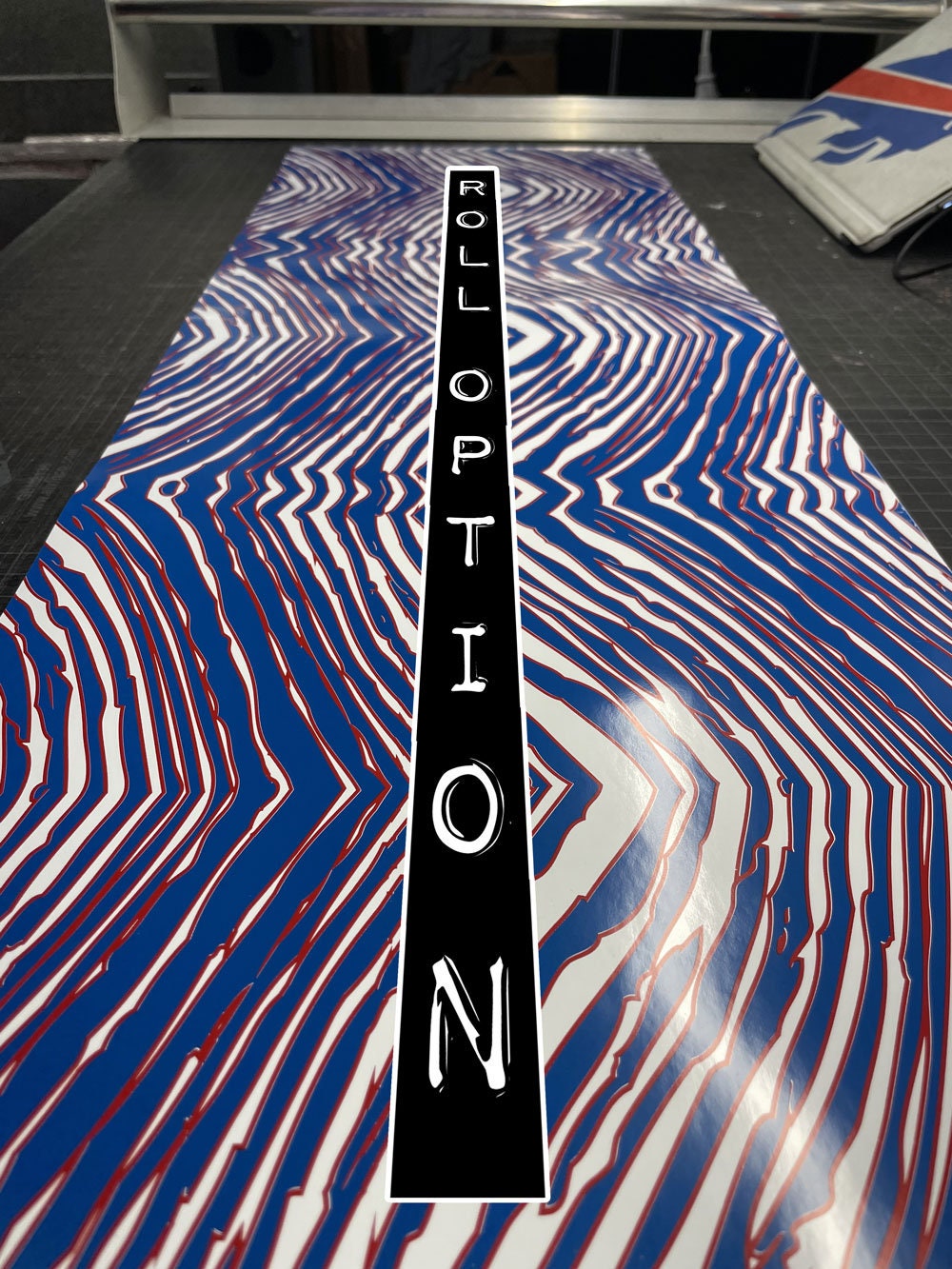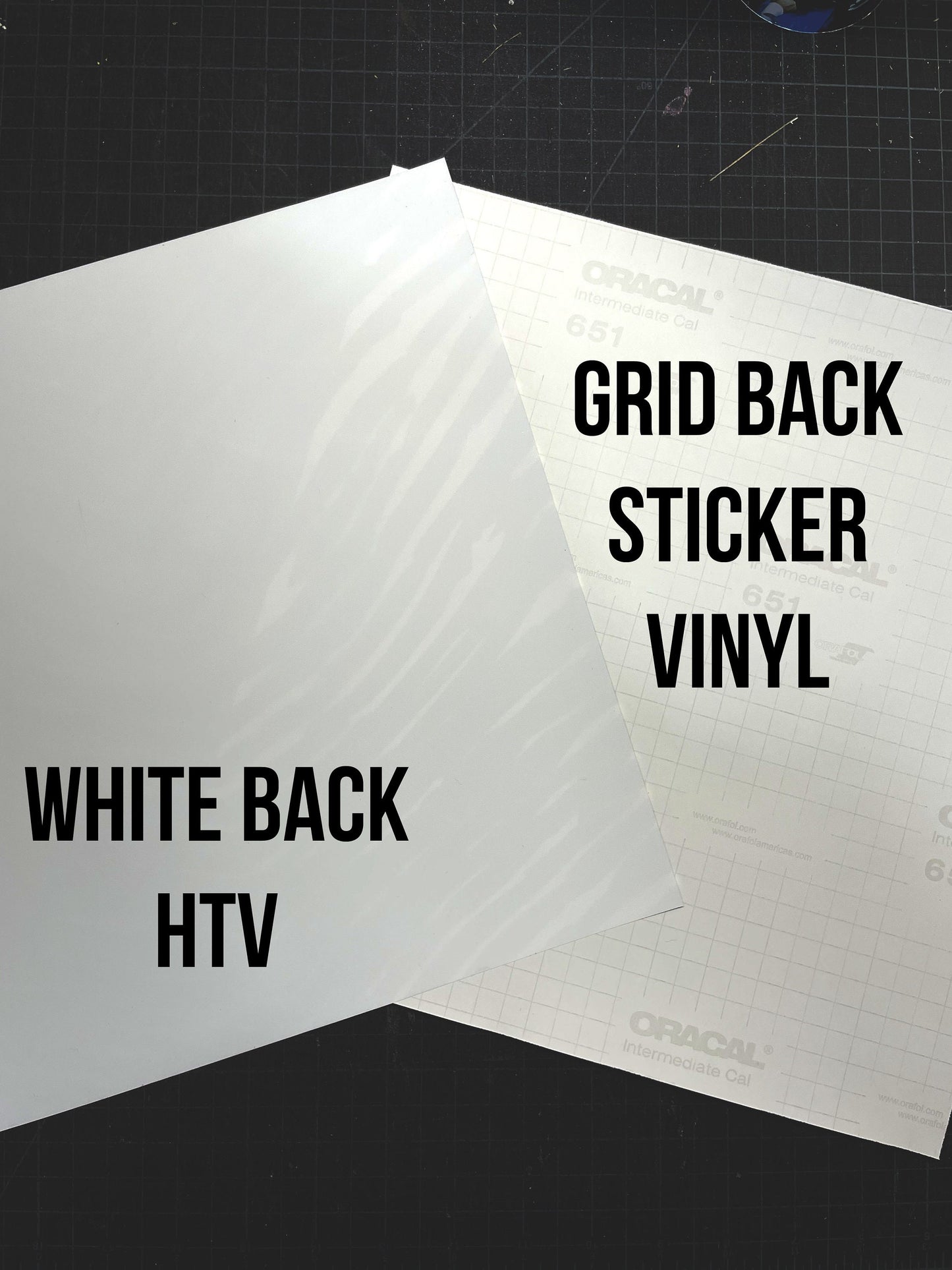 HTV
For use on 100% cotton, 100% uncoated polyester, poly/cotton blendsCONTOUR CUTTING
Remember to use lighter force than adhesive vinyl 
and DO NOT MIRROR YOUR DESIGN
, as you will have to apply your own adhesive mask after weeding. You will cut the printed side up, like a regular decal.
Be sure to save your mask. It is reusable. In a pinch, you can use the left over mask from other htv films.
Procedure for masking and peeling of graphics from the carrier as follows:
1 .Trim your vinyl to your image.
2. Cut the transfer tape to the size of your image.
3. Peel the backing from the adhesive transfer tape and place over the image. Always apply and squeegee from the center out using firm pressure.
4. Flip the image over and peel the backing paper from the vinyl.
5. Apply the HTV to the desired garment.
Heat press settings
1 .Set heat press to 300 degrees Fahrenheit.
2. Pre-press garment for 3-5 seconds to remove moisture and smooth garment.
3. Place HTV over desired area
4. Place Teflon sheet over print and garment.
5. Using Medium to Firm pressure, press for 15 Seconds.
6. Peel mask warm.
7. You can place the Teflon sheet back over the garment and press the vinyl again for 3 seconds.
Store Heat Transfer Materials in a cool and dry place; protect against the influence of light when stored. We recommend not exceeding a storage period of 24 months. Due to the variety of possible influences / exposure outside of our control, to include processing / use, all specifications should be viewed as reference values. We recommend a suitability test to the material before a production.
Machine wash cool, dry normal, wait 24 hours before first wash
For consistent results, please use a heat press. An Iron may not generate enough pressure, and will have inconstant heat. Overheating the vinyl will cause it to lose adhesion, and melt.